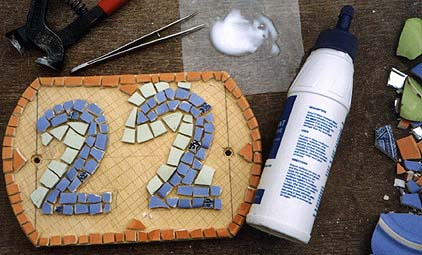 Having cut a selection of pieces to the size and shapes I want, I'm using a waterproof PVA (white craft glue) to stick them to the board.
The edge of a saucer gives an extra curve effect to the rounded sides of the number plate.
When working with very small pieces, as here, a pair of tweezers is really useful for dipping them into the glue and placing them precisely.